You know what totally sneaked up on me?
Fall Fashion Week!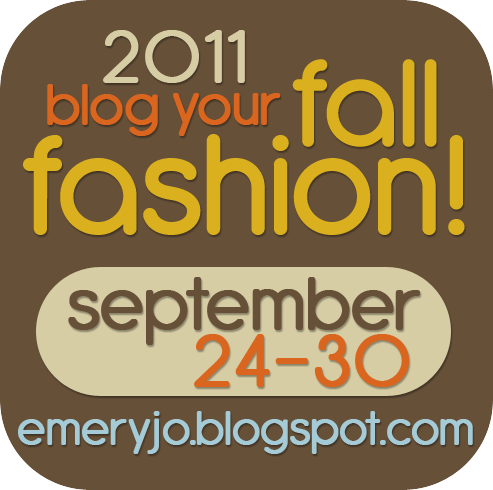 Well, okay. It didn't exactly sneak up on me, because I read
Emery Jo's blog
regularly (and you should, too. She totally rocks, and her boys are the cutest). But
the idea to participate
sneaked up on me, because, well, I haven't been feeling especially fashion-y lately.
In fact, I've been feeling very much like giving up on "fashion" all together and just always wearing some version of the uniform below:
Hello, Saturday. Let's shlump out together.
Cardigan, Target
College T-shirt, College
(the only) Jeans (in my closet that fit me right now), Gap
Shoes, Toms
Wedding Ring, Missing (not significant, just didn't put it on this morning)
* * *
I'm going to attempt to get out of my schlump-funk and maybe actually dress up a little for you guys this week. In the meantime, head over to
Moms Are for Everyone
for some more fashion-y Fall Fashion!
.....................................