On July first, I found myself indoors, wearing a sweater, cozying up to my heating pad, and drinking a cup of hot tea while Westley watched a Christmas movie. I thought summer would never get here.
But whoa, momma, is it here
now!
The sunlight still streaming through the windows at 10:00 PM is one thing - that I can deal with. But I am someone who is almost always cold, and over the past few days I've been fantasizing about wearing a bikini and only a bikini, despite not possessing the body or the nerve to do so. Anything more than a few triangles of fabric and some string sounds too painfully hot to wear. (A bra and a shirt? I'm gonna die!)
My unwillingness to go around mostly nekkid means that I'm having to get creative-ish with my fashion. ("-ish" because I don't own that much with which to get creative.) I'm enjoying hauling out my sandals, though, and giving my
boots and coats and knit hats
a well-deserved break. As much as I'm loving my newfound uniform of dresses with leggings and knee-high, puddle-ready boots, it's nice to switch things up a bit. By, say, wearing a dress
without
leggings. Crazy, right?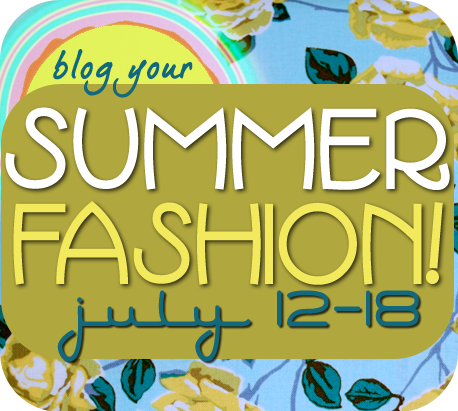 The "rules" are as follows:
Starting Monday, July 12, post pictures of yourself on your blog showing off your summertime fabulousness.
Report to Emery's blog, Moms Are For Everyone, and plug your post information into a link list.
Repeat.
Now, I have to admit that fashion is usually a
spectator
sport for me. I tend to think of fashion - and, more importantly,
being fashionable
- as something for other people. Because I'm totally awkward, I don't know what looks good, and I have no clothing budget.
But!
I'm not going to let any of that stop me from throwing around the F-word all next week.